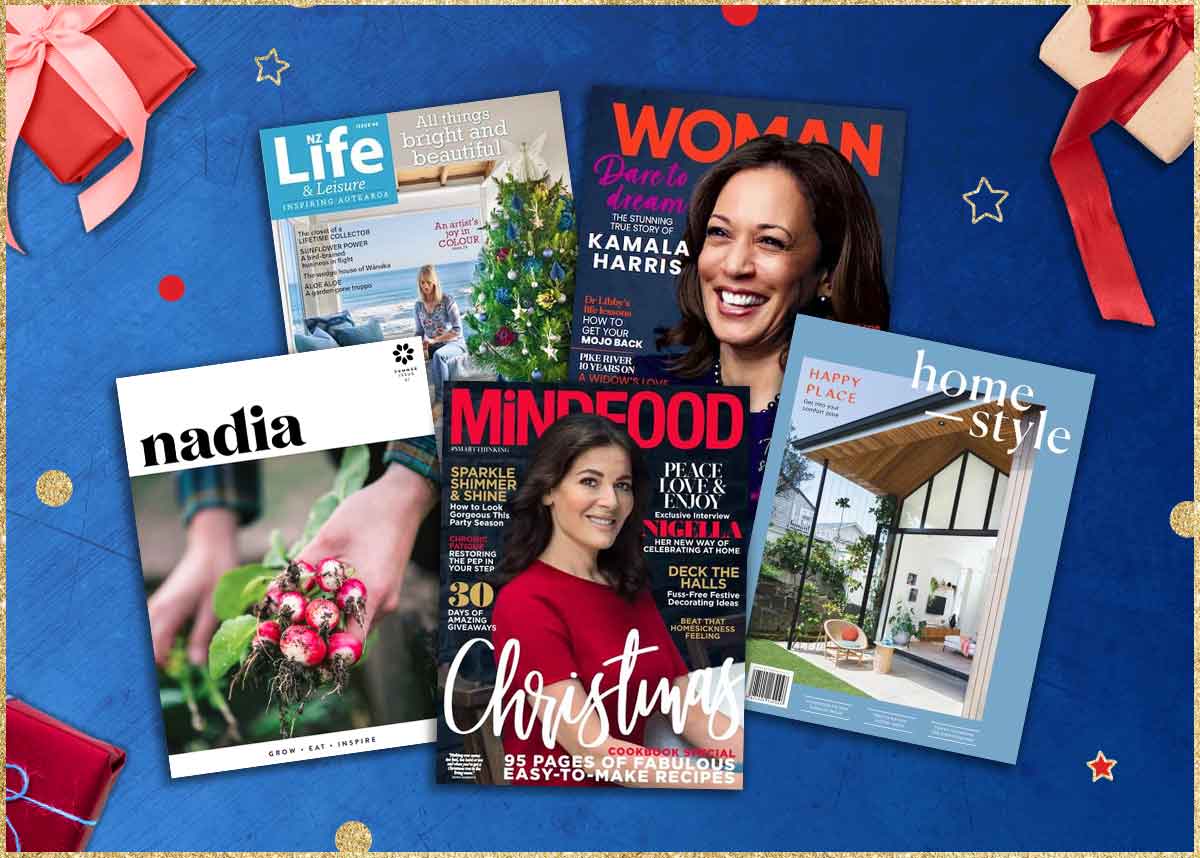 NZ Life & Leisure
NZ Life & Leisure is a stunning window into the worlds of inspiring and creative New Zealanders and their passion for life, including their successes and their hard work. With home, garden, food, fashion and travel sections (plus more) featuring spectacular photography and a unique perspective, this is the magazine for those who love to be inspired.
Subscribe to NZ Life & Leisure
WOMAN
Launched in 2020 by award winning editor Sido Kitchin, WOMAN is a new magazine focused on New Zealand women featuring powerful stories, engaging entertainment and great advice across culture, food, health, parenting, home, fashion, beauty, books, you name it. Give the much-loved woman in your life the gift of this brand new community and source of inspiration.
Homestyle
Homestyle is the magazine to absorb and learn how to achieve perfection in your home styling and renovation. Featuring homes and projects across New Zealand and beyond, inspired by stunning backgrounds or inner city communities, it's a great way to uncover how you want to feel at home and what kind of home you love.
MiNDFOOD
MiNDFOOD's mantra is smart thinking and seeks to bring you thoughtful ideas, commentary and articles on society, wellness, the environment, culture, travel and food with a touch of celebrity. It's always current and makes the perfect gift for those who want a little bit of everything in their favourite read.
Nadia
Nadia Lim has reinvented the magazine of her name and focused its pages on providing you information on how to grow vegetables and fruit and how to cook for family and friends with homegrown and locally sourced produce. A portion of each sale also goes to the Garden-to-Table charity, which teaches children the essential skills of gardening and cooking. A great gift idea.