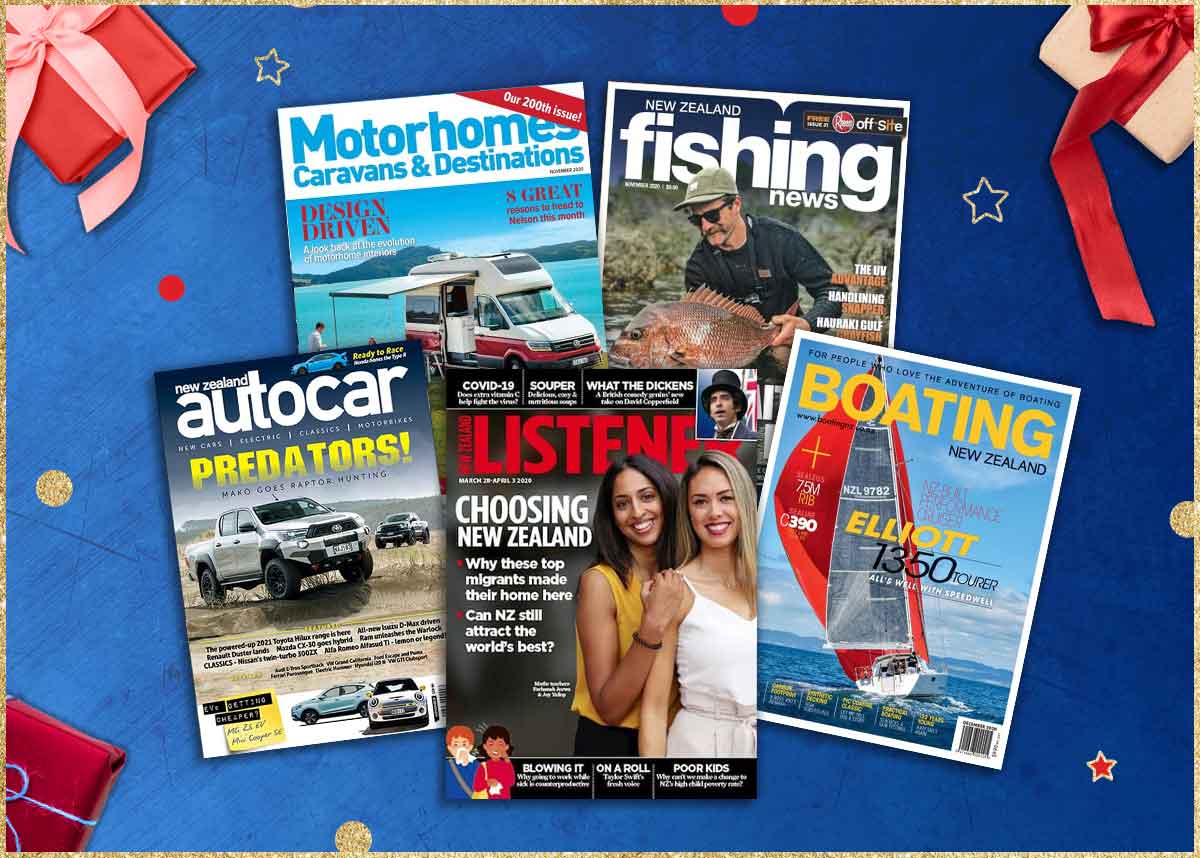 Motorhomes, Caravans and Destinations
Motorhomes, Caravans and Destinations is everything you need to know about drive-touring with your bed and kitchen in tow! Every kind of caravan and motorhome you can dream of will feature in this magazine including some hot deals, plus the ultimate travel guides and advice for exploring the best destinations by road with your home away from home.
Subscribe to Motorhomes Caravans & Destinations
NZ Fishing News
NZ Fishing News covers everything you need to know about this recreational sport with expert fishing journos providing advice on saltwater and freshwater fishing, locations, reviews, techniques, new products, marine electronics - you name it. Fishing takes you places and NZ Fishing News covers them all whether you're an old seadog or still learning your knots.
NZ Autocar
NZ Autocar is the enthusiast's core reading. The magazine covers everything about motoring from new cars, fast cars, classics and motocycles. There's commentary from NZ's leading automotive writers, monthly reviews and the latest news with amazing features and photography that will rev your engines.
NZ Listener
The NZ Listener is that weekly source of what you need to know – right now- in New Zealand and around the world whether that's the latest on the COVID-19 vaccine, the truth about tumeric's health benefits or an interview with the little-known kiwi director on one of Netflix and the world's biggest shows, The Crown. An NZ Listener subscription is a gift of regular, captivating reading.
Boating NZ
Boating NZ brings you the latest news and developments on every kind of craft on water from yachts, powerboats and cruisers with a particular emphasis on new boats, technology and engines. The columnists know their stuff and also cover the biggest events in the world such as the America's Cup as well as destination features and the odd survival story. Boating NZ is a real ride for the water lover.