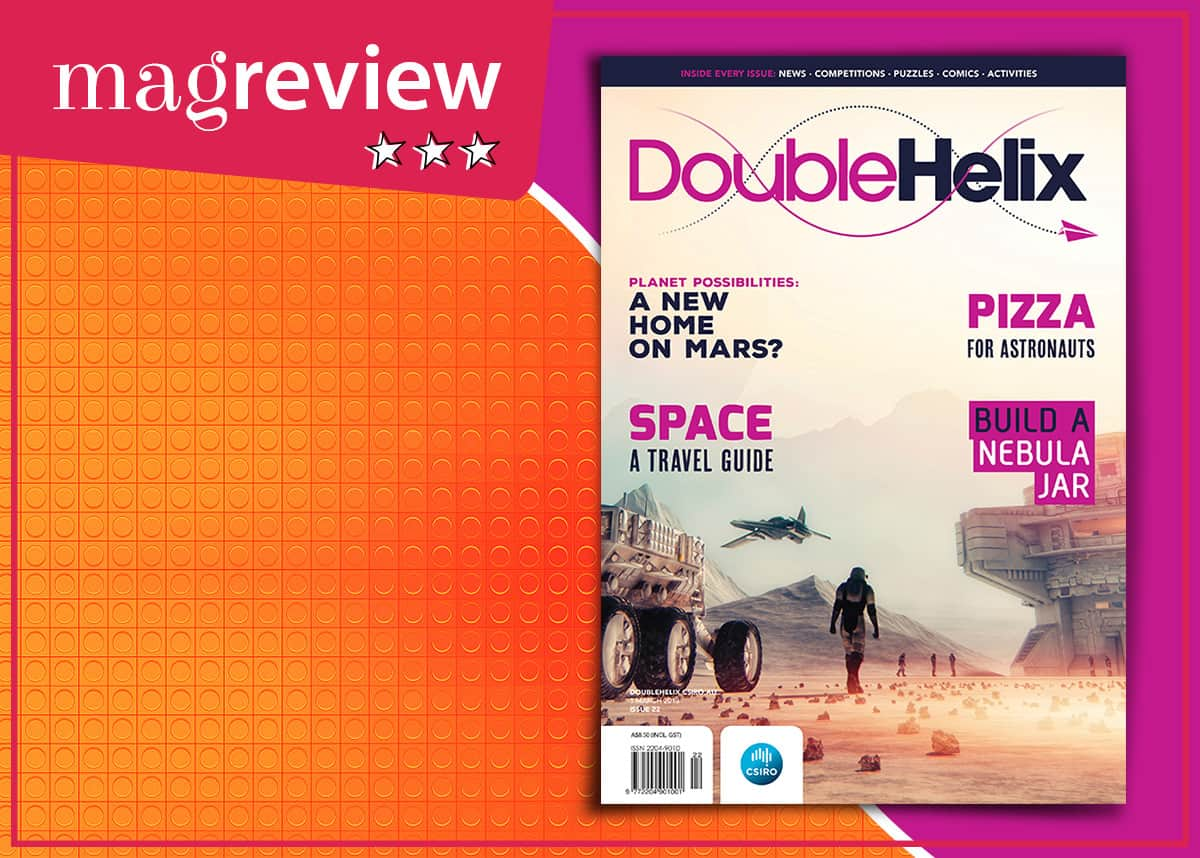 How could you not love learning about lost treasure or flying tarantulas? Double Helix is the CSIROs monthly magazine for curious kids and young citizen scientists age 8-14 years, and it's packed with news, prizes, puzzles, comics, activities and experiments.
Rainy days don't stand a chance when there are potato batteries, smartphone projectors and elephant toothpaste to be made. The magazine is practical and participatory with reader's reviews, essays and drawings, as well as multiple activities and experiments.

The content is clear but not condescending, and is as varied as beetles and bionics, space and species, and elements and the environment. It's great for kids to be in on the whys and hows of the world around them.
Inventors can take what they've learnt and tinker with it, mathematicians get to puzzle it out, conservationists can take a call to action and little researchers can read all about it.

Perfect for young readers, the graphics ensure that they don't drown in text. There are plenty of creature close-ups, botanical cross-sections and flashy flow-charts that turn a puzzling process into a eureka moment.
A big bang magfactor for the explosion of info packed into each issue.
To subscribe now click here