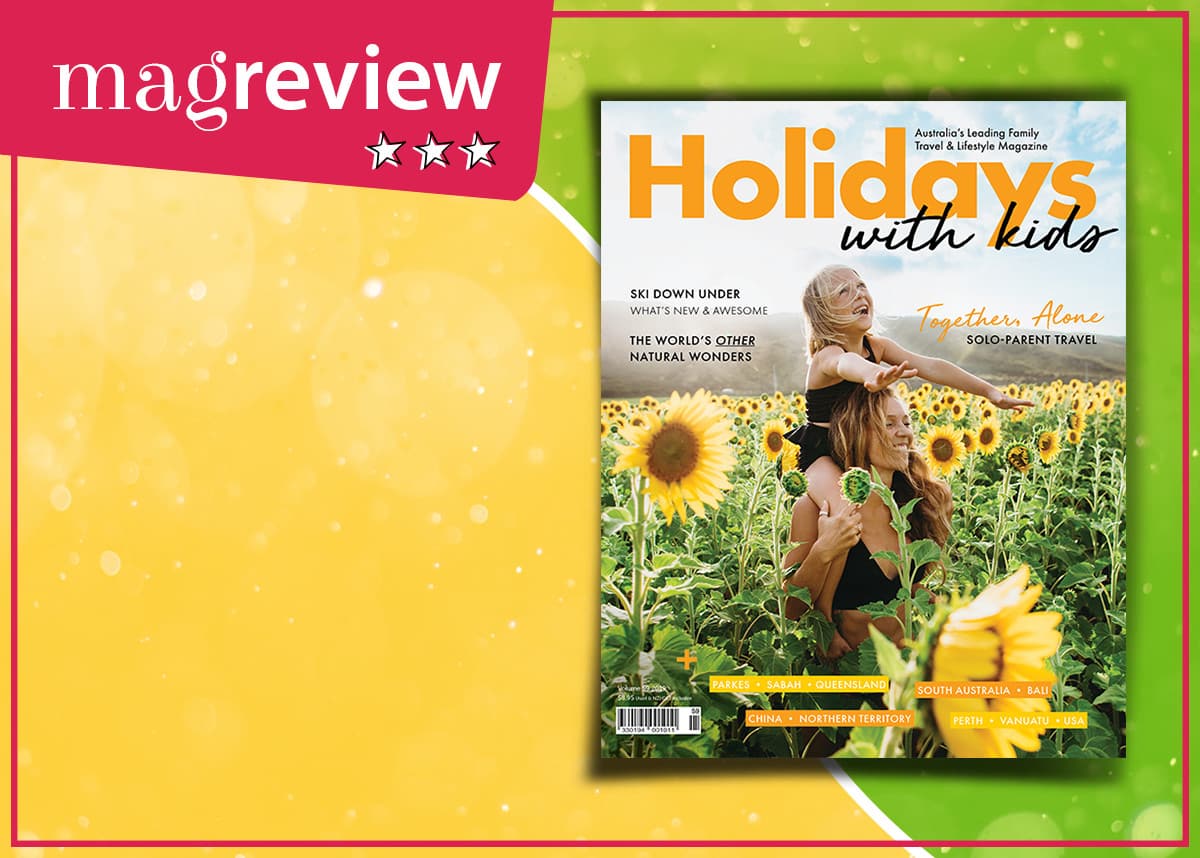 Staycation schmaycation, there's way too much world to see and Holidays with kids will get you there.
You have kids now. The way you holiday has changed and Holidays with kids gets that. They realise it's a little less about cocktails at sunset and a bit more about snack stops and toilet breaks.

The magazine is packed with giveaways, reviews, advice and features. Aware that not everyone is nuclear, there are features for big families, blended families and solo parents. Likewise, there are options for varied budgets and timeframes.

You're always going to be safe with sun, sand and slides but there are plenty of ideas for those who want something more cultural or quirky. Anyone for cooking classes, medicine tours, glow worms or geology? Travel is a great teacher for children with its immersive nature and there are countless destinations with kid's programs, interactive experiences and participatory aspects.
Neatly divided into Australian, International, Caravan & Camping and Holidays with Baby Holidays with kids has your sojourn sorted close to home or further afield.
Take your tribe out of their comfort zone or just let everyone zone out.
Magfactor of a fully framed family selfie. This is what memories are made of.
To see our Holidays with Kids magazine subscription deals click here