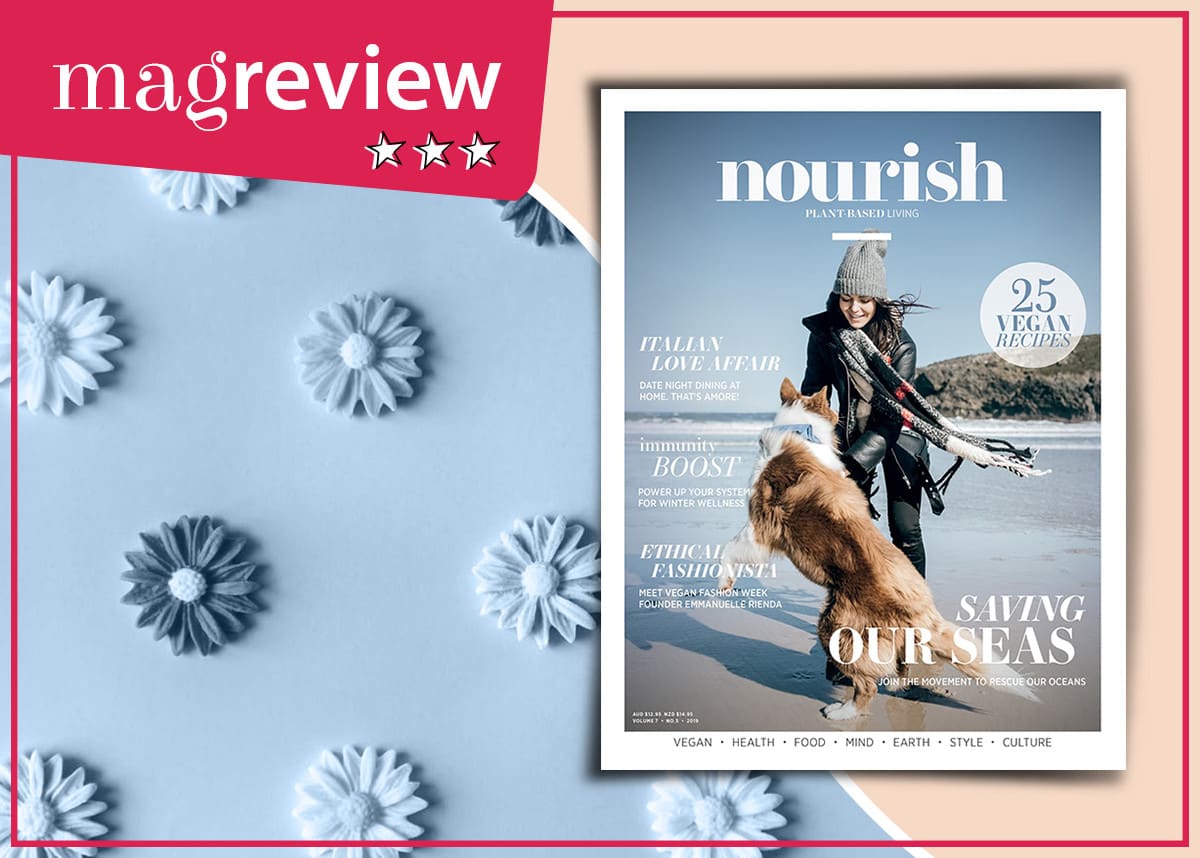 Championing plant-based living, nourish is for anyone interested in the vegan vibe. You'll find recipe inspiration for delicious dinners, tantalising desserts, moreish snacks and weeknight wonders. But beyond what's on your plate, nourish is a celebration of all things plant-based living.
nourish covers stories about mindfulness, health, the environment, style and culture. Discover the best places to meet people, shop and travel in a way that reflects your ethos. Feed your inner life as consciously as you do your physical body and find ways to tread more gently on our planet.

Plant-based living is for anyone wanting to become a more compassionate and ethical consumer in a non-vegan world. Whether you are a long-term vegan or simply exploring the possibilities, nourish offers tips for beginners, suggestions for networks and communities and ideas to support you in your plant-based journey.
With a change in publisher in 2018 and a new editor, the new look, new feel nourish is a delight to devour. The matte pages, vivid palette and colour-bright graphics celebrate the best of plant-based living.
Inhale. Exhale. nourish gets a Magfactor of 10 for a newfound balance of cleaner and conscious living.
To subscribe or give a subscription click here