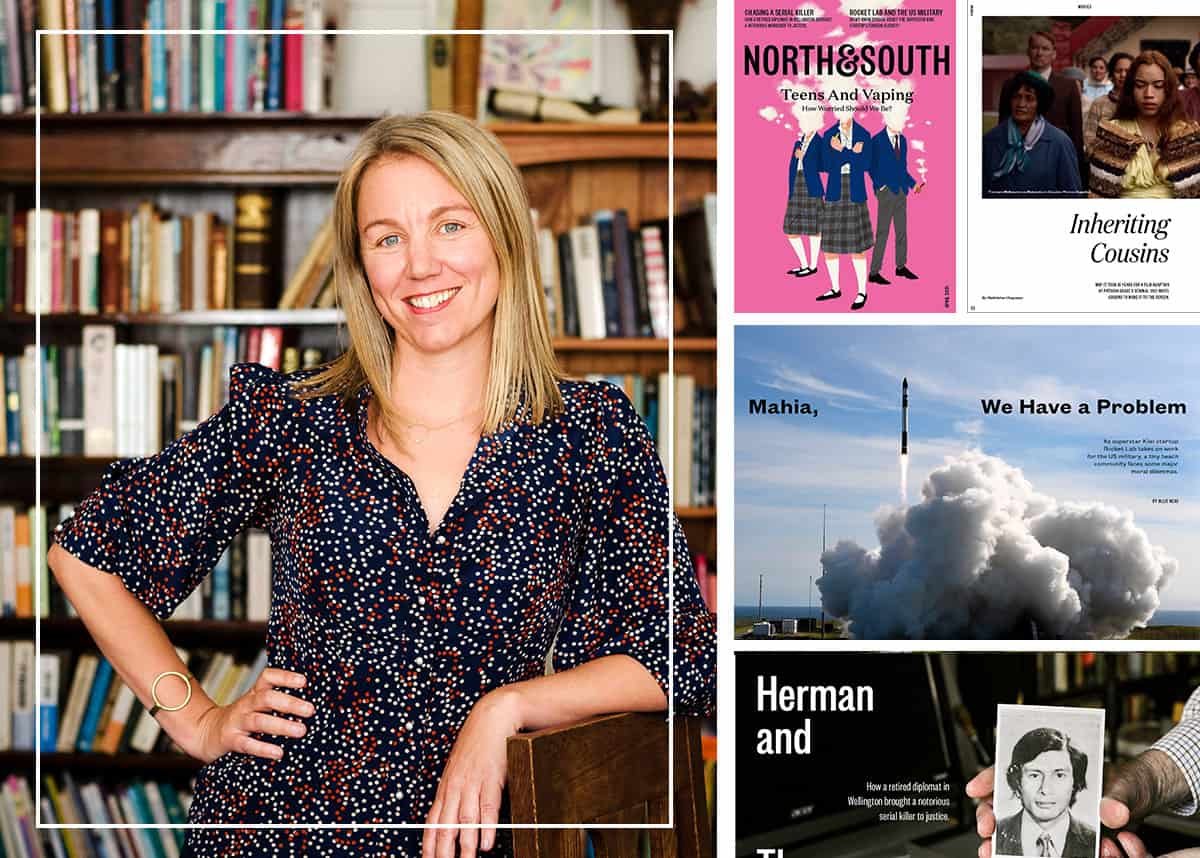 WHAT IS NORTH & SOUTH? WHO IS IT FOR AND WHAT DOES IT COVER?
North & South is New Zealand's general interest monthly magazine. We cover all aspects of life in New Zealand. It's a magazine that we hope is just as interesting as New Zealand itself, a magazine for all Kiwis who are curious about this wonderful place we call home.
WHAT CAN READERS EXPECT FROM NORTH & SOUTH IN THE COMING MONTHS?
First and foremost — great writing from New Zealand's best journalists, both North & South stalwarts and up-and-coming talents. Deep investigations on stories that matter. Delightful snapshots of life all around the country in our Four Corners section; an eclectic survey of the latest in arts, culture and sports. Stunning photography and illustrations.

HAS COVID IMPACTED YOUR APPROACH TO THE MAGAZINE OR WHAT READERS WANT FROM THE MAGAZINE?
Covid has heightened our commitment to bringing New Zealand readers top-quality journalism at a time when trustworthy information matters more than ever.
IF NORTH & SOUTH HAD A MOTTO, WHAT WOULD IT BE?
We do have a motto! It is "endlessly curious". We think this describes both the magazine and its readers. New Zealand is a small country, but it's a deeply fascinating one, and there's a wealth of stories about people and places that we believe Kiwis should know about. No subject is off-limits, we're always looking for new ways to surprise and delight our audience.
WHY SUBSCRIBE?
Every month we bring you a collection of outstanding writing on a wide range of subjects — there's no better way to understand what's happening in New Zealand right now and where the country is headed.