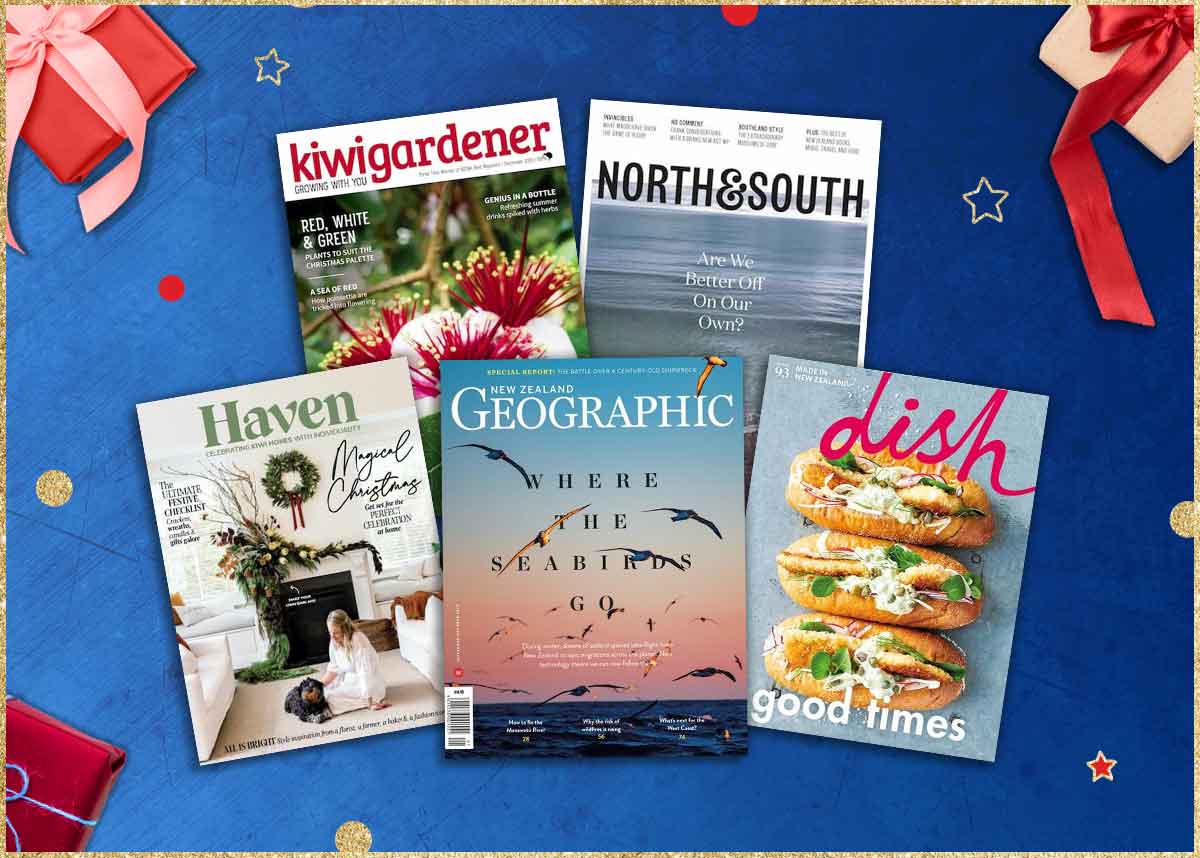 Kiwi Gardener
Kiwi Gardener is your practical, down to earth, gardening bible featuring seasonal guides on the best plants and edibles to be focusing on each month. Kiwi Gardener is sure to include stories on feature gardens, community gardens and lots more. It's the perfect partner for the aspiring or experienced gardener, there's always something to learn!
North & South
North and South magazine has just relaunched with a mission to build on its legacy for original, feature stories on any subject nationwide, coupled with stunning photography and illustrations. North and South magazine is a must for the avid reader and knowledge seeker - they'll appreciate the important news being delivered to their door.
Haven
Haven is a brand new magazine that's all about the beating heart of your home with a fresh approach. Expect practical design advice, decorating inspiration, DIY tricks and expert gardening tips as well as a broad-range of local homes, talented makers, great food ideas, floral tutorials and the latest homeware trends. It's a Haven of riches for the home lover who is constantly updating their surrounds or wishing they were!
Dish
Dish is one of New Zealand's most loved magazines inspiring you to cook delicious meals and eat delicious food whether you're catering for a dinner party or a quick stand-up snack. The beautiful photography and stories showcasing and uncovering bountiful regions, local producers and chefs, will have your loved one transported and hungry for every issue!
NZ Geographic
This magazine is known for being a first-class publication having won Voyager Media Awards' magazine of the year award four times. The incredible photography and diverse stories explore all of the natural wonders, people and cultures of New Zealand and the surrounding region. It's a must-have for the naturally curious.
Subscribe to New Zealand Geographic