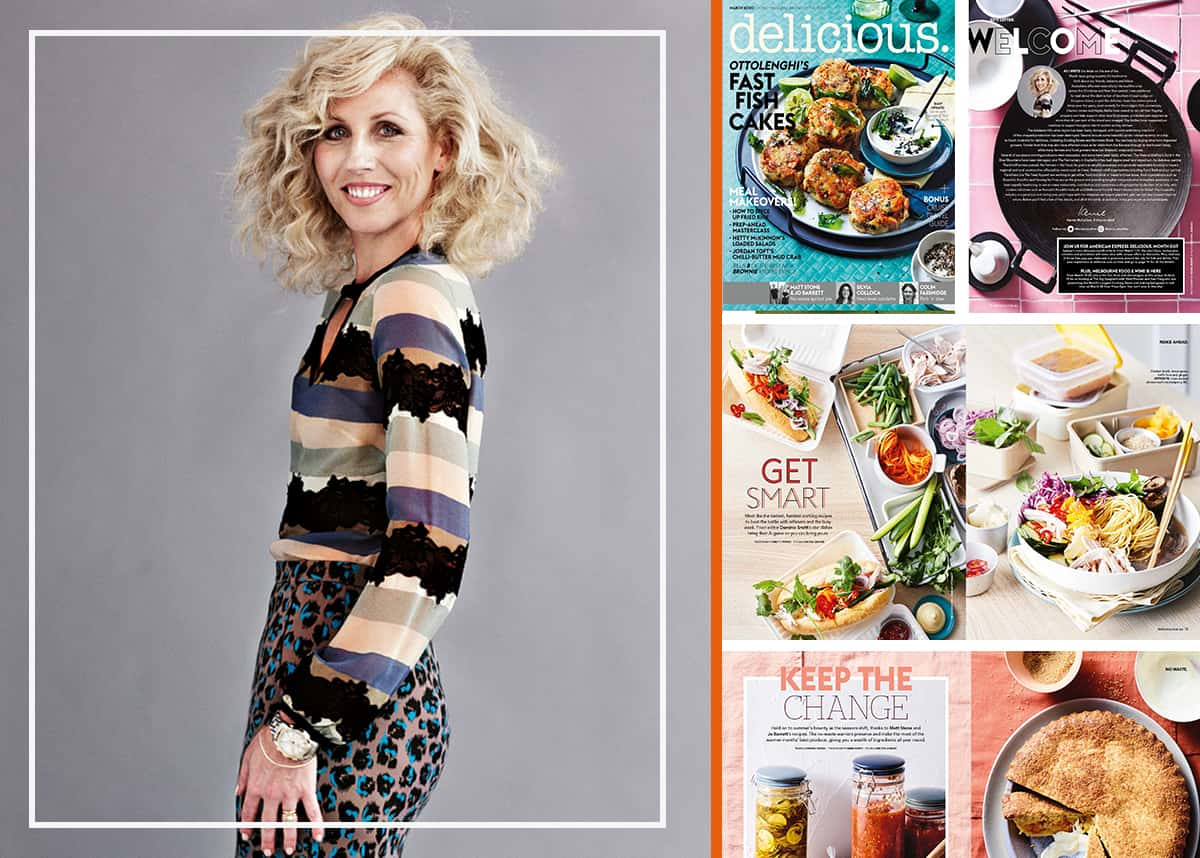 What is delicious. Magazine? Who is it for and what does it cover?
delicious. is all about sharing impressive but effortless food experiences. It includes recipes, news & views from a broad array of expert talent, reviews, entertaining and style, drinks, eating out, and travel through the lens of food. It's designed for a competent cook and avid entertainer: an adventurous reader who will try new things, and travel to seek out new ingredients and experiences. They are informed about good produce and care about eating what's in season, and buying local where possible, yet they are lovers of good times. Food is their passion, cooking is one of their greatest pleasures (Delicious recipes always work) and it informs much of their decision-making (from where they live, to the kitchen they have, to how they shop or travel). Basically, they like the good life!
What's the best part about being the editor of Delicious Magazine?
It's a beautiful and diverse brand to work on, and it's an inclusive brand. It is aspirational but welcoming. Whatever your generation, wherever you are, you are invited to our table. And that equals happiness. Food transcends generations and it brings people together – it's pleasurable! I get to eat and cook and travel for a living, but it's something my friends and family can participate in, and I love all the brilliant friends I've made in the industry and the creative contributors, producers, restaurateurs and chefs we get to work with at Delicious. They are the absolute best, and they are a blast! (Even if they do think they can do my job better than me – I'm talking about you Colin Fassnidge!) Also, it's a growing brand! The opportunity for expansion is rare – being part of the News portfolio has ensured momentum for Delicious in a way I could never have dreamed of, and an ability to modernise that compliments but doesn't compromise the monthly magazine.

What can readers expect from future issues of delicious. Magazine?
We're about to launch our biggest consumer initiative yet – American Express Delicious Month Out – which involves a month of exclusive offers and experiences for our readers throughout Sydney from March 1-31. It's about getting Sydneysiders out and about, supporting their city, and restaurant and hospitality industry, and reconnecting with their community, and we are incredibly excited about it. We're also launching Delicious Drinks, our newest sub-brand in the portfolio soon, and we've signed a great new duo to join our unique contributor line-up, which is always growing – the mix of personalities is something that our readers like the most. The annual Produce Awards, which unearths and celebrates Australia's most innovative and ethical producers, is under way and state judging will begin soon. And there's a stack of other things in the pipeline and not enough space here! We are always evolving.
If delicious. Magazine had a motto what would it be?
Well, our hashtag is #makeitdelicious but I always say that Delicious is like the dinner party you don't want to miss. You know you'll get a feast of epic and generous proportions, the table will be elegantly set but overflowing, you know it will be the best produce and of a high quality cooked by top chefs and foodies, but you know it's going to be a rollicking good time. You might find Matt Preston sneaking down to the cellar to pop that vintage Champagne, you'll probably see Matt Moran and Colin Fassnidge bantering and arguing, while Silvia Colloca dishes out homemade pasta or some amazing cake as she tells everybody where we need to eat in Italy. Mike Bennie will have some crazy never-seen-before stash of booze in the esky, everyone will turn up at some time or another, Hayden Quinn will get the Nerf guns out, and the neighbours will complain about the music. Always. (That's literally how our Christmas party goes.) The people and the personalities behind the brand, and their passion for it, make the pages unique and it comes across in everything we do.