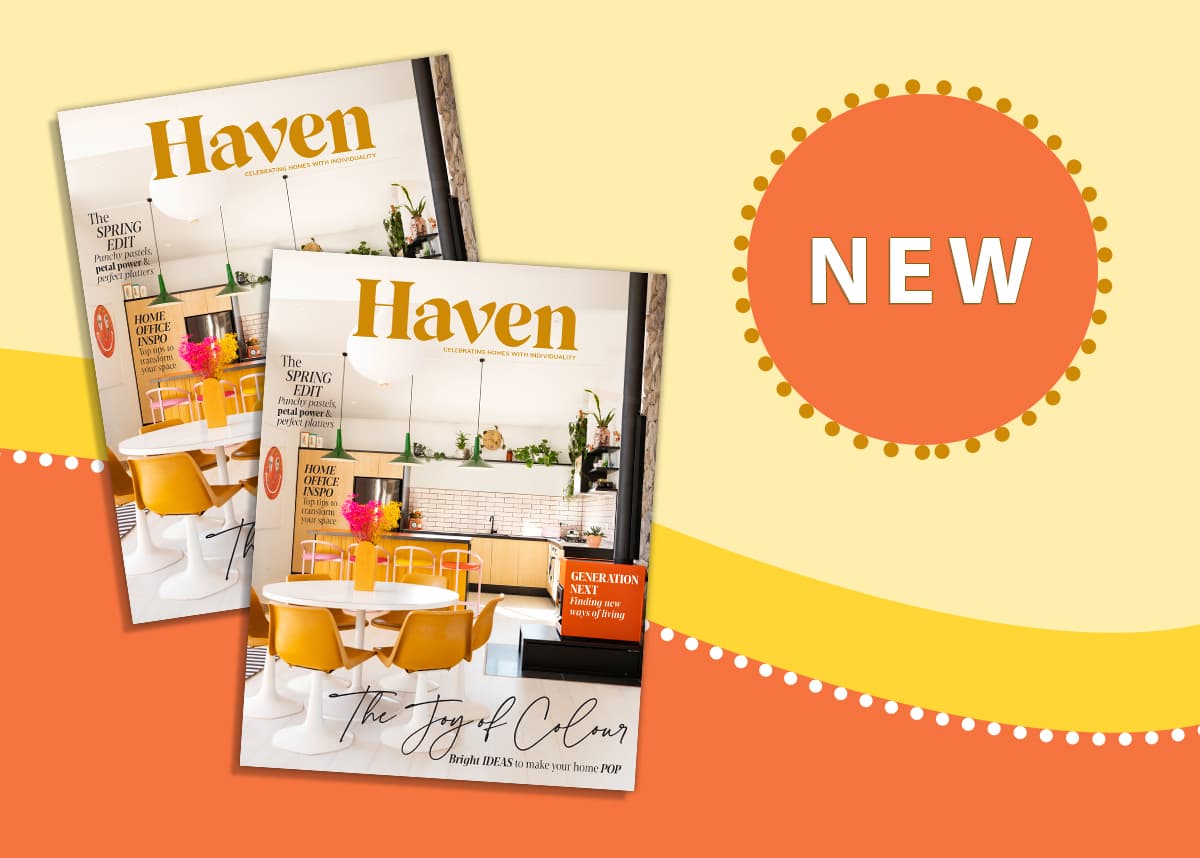 1. What is the vision for HAVEN magazine? What makes Haven different?
With many of us spending more time at home than ever, our homes really are our true havens. I want to champion everything that makes a house a home — inviting spaces, colourful people, delicious food, lush gardens and homes with heart.
2. Who is HAVEN magazine for?
Haven for every Kiwi homeowner, renovating enthusiast, first home-buyer, empty-nester or apartment dweller. Haven is for everyone.

3. What kind of features can readers expect from HAVEN?
Practical design advice, decorating inspiration, DIY tricks and expert gardening tips as well as a broad-range of local homes, talented makers, great food ideas, floral tutorials and the latest homeware trends.
4. What's something that will surprise readers?
Along with gorgeous homes and inspiring people my aim is that what you will find once you do look inside the pages of Haven is a reflection of the diversity we have in this beautiful country of ours.
5. What role do you hope HAVEN magazine will play in NZ women's lives?
Haven is built on the idea that feeling safe at home with your loved ones is more precious than ever. We're all about celebrating what we already have, by showcasing local homes that feel real and the creative homemakers who live inside them. I guess I want to inspire confidence in people to find their own unique interior style that is a true representation of who they are. Because at the end of the day a house is just a roof and walls - it's the treasures and the people inside who bring all the good energy.