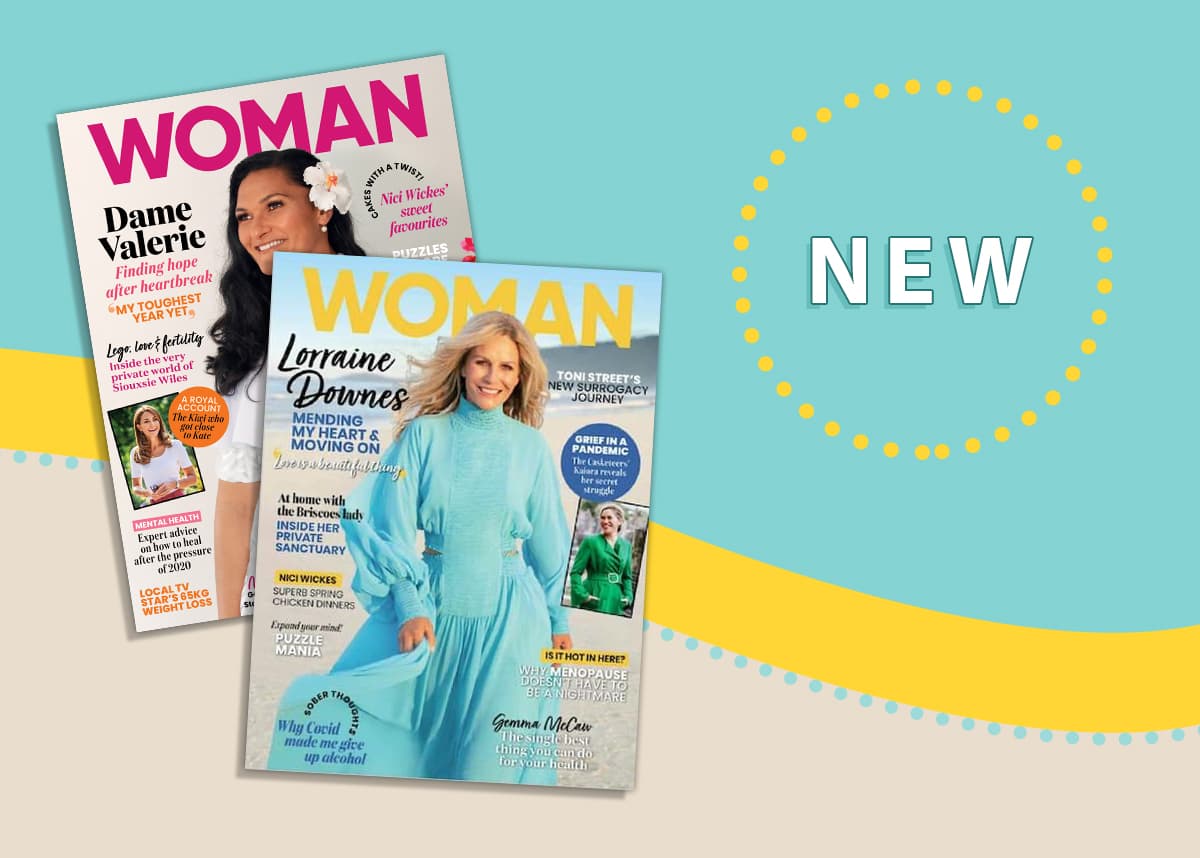 1. What is the vision for Woman magazine?
Woman is where real Kiwi women can connect through the power of shared stories and experiences. Woman is more than a magazine, it's a community where women are heard, respected, understood and inspired.
2. Who is Woman for?
Woman is about New Zealand women, for New Zealand women, by New Zealand women. It's a place where all Kiwi women will see themselves reflected and know they belong.
3. What kind of features can readers expect?
Woman will be a relatable and reliable source of information and inspiration. Powerful stories, engaging entertainment and great advice will connect and empower NZ women. Key content pillars include NZ women's stories, Culture, Food, Health & Wellbeing, Parenting, Home & Garden, Fashion & Beauty, Te Reo, Books, Entertainment, Puzzles, Columnists and more.

4. What's something readers won't expect?
Readers have been incredibly positive about the diversity and authenticity found in the pages, and the inclusion of te reo throughout, including a column by Stacey Morrison.
5. What role do you hope Woman will play in Kiwi women's lives?
At a pivotal year in history when women are re-evaluating what's important to us in every facet of our lives, the time is right for a positive and uplifting magazine with a fresh perspective that truly reflects and resonates with New Zealand women today. I want it to bring Kiwi women joy - and it certainly seems to be!