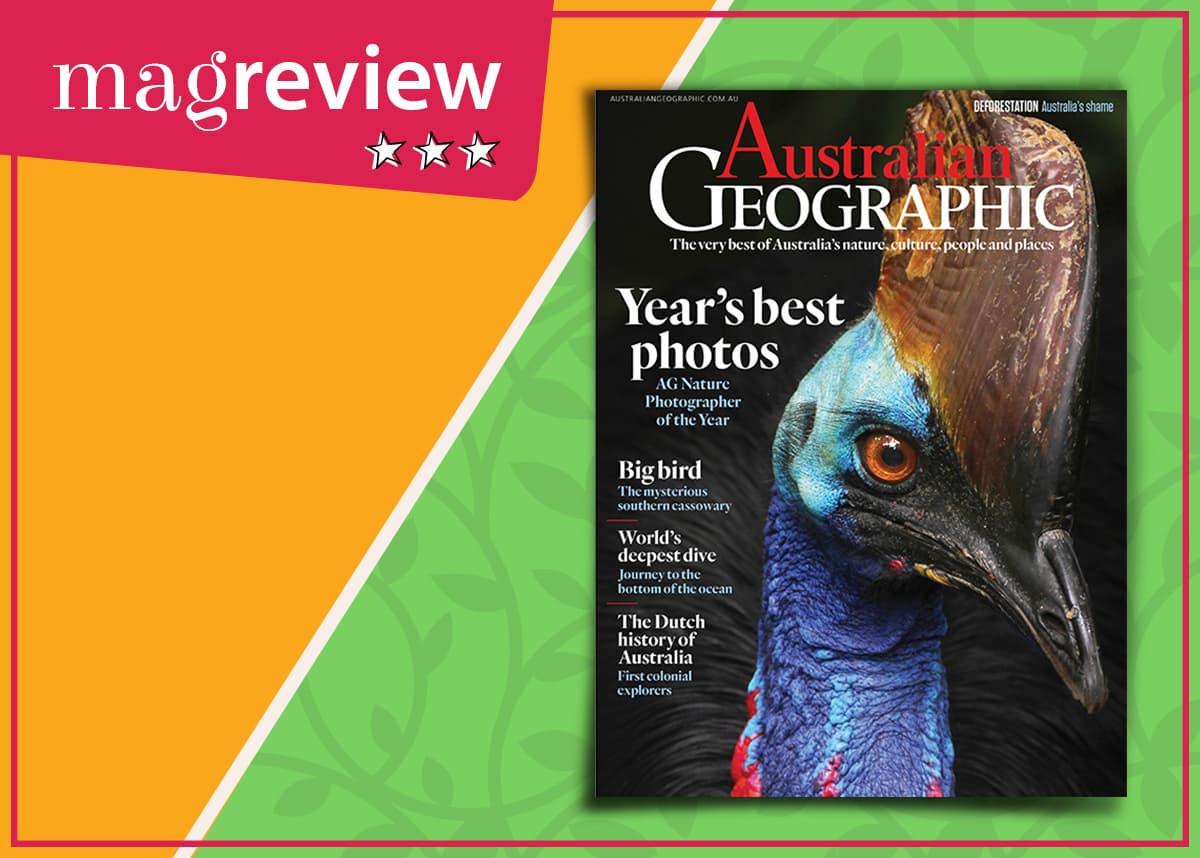 How to frame Australian Geographic? Its scope is physically vast, chronologically endless and conceptually intriguing.
Australian Geographic showcases the unique encounters which can only happen in a country like Australia with its diverse landmass and species. Think history, geography, science and zoology all in the one place.

An issue can take you from deep ocean excavations to celestial sights in the skies above. You'll unearth archaeological wonders from the distant past and read up on technological norms of the near future. There are projects pioneered by citizen scientists and history lessons we were never taught at school.
Wildlife fans can enjoy getting up close and personal with the unforgettable images in Big picture. You can discover unknown species (or even a new continent). Feathered, furred and finned are all featured here.

Intrepid readers will love the travel section with new regions revealed in every issue. There are travel tips and guides to what's on, all with an adventure and outdoor focus. Our unique landscape is examined for its beauty and conservation is also an important theme.
Australian Geographic is a celebration of the wonders down under.